August 12, 2011
To Britain's Leader, Hub A Model For Antiviolence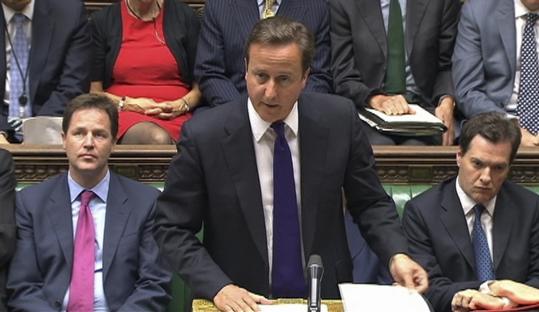 When Prime Minister David Cameron told Parliament yesterday he would turn to Boston for lessons in quelling angry riots in London, he caused some head-scratching on this side of the pond.
Was he referring to the Boston Miracle of nearly 15 years ago? Or to the peaceful celebration that followed the Bruins' triumph this summer while angry fans took to the streets in Vancouver? Is any recent Boston unrest comparable to the London riots, where disenfranchised youths have seized on concerns about police violence to launch mayhem, burning storefronts and stealing flat-screen TVs?
Those involved in Boston's celebrated 1990s anticrime program were unsurprised, saying the London uprising points to a civil breakdown that demands a new strategy for community policing.
"Violence is deeply rooted in how people feel like they've been denied in society. It's more than just criminality,'' said the Rev. Jeffrey Brown, executive director of the Ten Point Coalition, a faith-based community group that works with young people and that partnered with government and law enforcement officials to reduce violence in Boston.